Free live TV apps are great, but there are thousands to choose from. Take a look at this review of Klowd TV; check out the video or the information below to find out if it's right for you. Following this guide, you'll also learn how to install the Klowd TV free app on your Firestick and any other Fire TV or Android device.
The Amazon Firestick is a popular streaming device that offers excellent value for money and can be jailbroken with minimal effort. It is a perfect choice for anyone looking to cut the cord, regardless of their experience with streaming devices.
Klowd TV is another addition to the list of free live TV apps. This one is an official source that offers both free and premium versions.
Watch live shows, movies, sports, and news anytime and anywhere.
You can watch over 100 live TV channels without a subscription, without a provider, without a VPN and no signup is required.
| | |
| --- | --- |
| Official Service | ✅ Yes |
| Availability | Worldwide |
| Works with a VPN | ✅ Yes - Tested with NordVPN |
| Number of channels | 100+ (free version) |
| Categories | N/A |
| On Demand | ✅ Yes (catch up programming) |
| Subtitles | ✅ Yes |
| Sign Up Required | ⛔ No |
| Devices | iOS, Apple TV, Android, Amazon Fire TV, Android TV, Roku, Chromecast and on any web browser |
Where is Klowd TV Available
As far as I'm aware, Klowd TV is available worldwide. However, if Klowd TV is not supported in your area, you can use a VPN to bypass any location blocks.
NordVPN is my recommendation because it has strong unblocking capabilities. If you presently use IP Vanish as your VPN and want to unblock streaming services, I would consider switching to my recommended VPN. Despite IP Vanish being a safe and secure VPN, it does not have very good unblocking capabilities. Furthermore, you will struggle to use streaming services that are based outside of your location.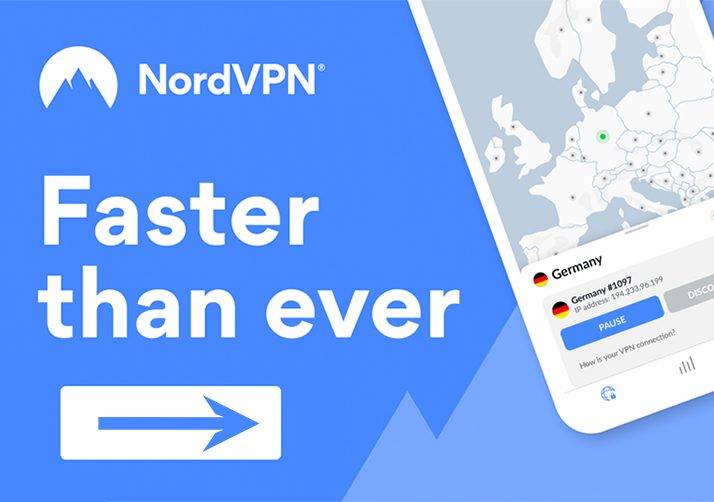 A
VPN
is required if you want to bypass geographical restrictions on streaming services. By using a VPN you can choose your location and connect to the correct server to overcome streaming blocks.
NordVPN
has excellent unblocking capabilities and can unlock most streaming services, no matter where you are!
CLICK TO SAVE 60%
What Content Does Klowd TV Have?
Klowd TV presently offers over 100 channels. However, channels are not grouped into categories so navigating to your favourite type of content isn't very easy! See below for a full channel list.
OAN Plus
AWE Plus
The First
NewsMax
Daily Wire Now
Salem News
France24
France 24 en español
Ticker News
Law & Crime
FedNet
Wion
Euronews
InfoWars
Cooking Panda
GustoTV
Aspire TV Life
Classic Reruns TV
So Real
Nosey
24 Hour Movies
Action Hollywood
PopStar
DocuStream
Demand Africa
Love Nature
AXS TV Now
QVC Live
Fido TV
IMPACT! Channel
BeIN Sports Xtra
BeIN Sports Xtra en español
Unbeaten
Hard Knocks
Sports Grid
Fite
Sightline
Campus Lore
Hunt Channel
Wired2Fish
BilliardTV
Outdoor America
PursuitUP
Carbon TV
HSN
Volty TV
Motorvision TV
Lacrosse Sports Network
For The Fans
Fun Roads TV
Channel Fight
HorseTV
NASA TV
Circle
Nashville Country TV
GoTraveller
ShopLC
Feva TV
Business Rockstars
MOB TV
Allied Esports
Level Up
Dark Matter
Dungeon TV
Dark Corners
El Conflicto TV
Quietude
WatchitKid!
HappiTV
Second Opinion Panel
One America News Network
AWE
Game Show Network
Sony Movie Channel
Cine Sony
Pop TV
Nautical Channel
Fight Network
FNTSY Sports Network
Pursuit Channel
TVG
TVG2
Horror Machine
CountryTV
Clubbing TV
Stingray Music
Additionally, some versions of the Klowd TV app, and when viewing online, provide a channel guide, or EPG that lets you know what's currently showing on each channel.
There's also the option of catching up on programming (for eligible channels) from the last 14 days.
Channels load fast and the streaming quality is not bad. However, not all channels appear to stream in full HD.
Subtitles are available for some but not all channels.
No. As a matter of fact, no account, subscription or signup is required. In other words, everything is free!
Choose the Watch Free Now button to get started.
Upgrades are available in the form of Plan Packages. However from what I can see, the upgrade cost is not currently worthwhile. Only a few extra channels are  available when you upgrade to the Premium plan at a cost of $9.99/mo or $199.88/yr. Take a look at the Premium Channel List above to see which extra channels are available (in addition to the free channels) as part of the Premium upgrade.
Where Can I Watch Klowd TV?
Klowd TV is available to download as an app on iOS, Android, Apple TV, Amazon Fire TV, Android TV, Chromecast and Roku.
Go to your App Store and search for Klowd TV. You can also watch Klowd TV in  your web browser by visiting their website.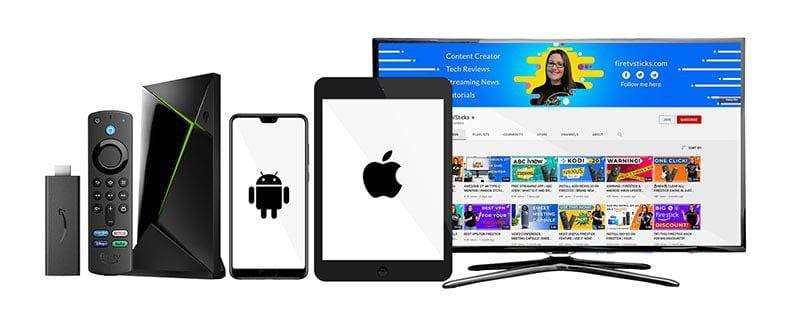 But if you can't get Klowd TV from your app store then you may be able to sideload it. In order to do so, your device must be capable of installing apps from unknown sources. Once your device is enabled for sideloading, you can then install the app from my Downloads page.
Firstly, make sure that you have enabled sideloading on your device
Open the Downloader app then select the Search box
Enter 28907 then select Go
Wait for my Download page to fully load then press the Menu (or Options) button on your remote 2x to enter full-screen mode
Move down the page in order to view the Live TV section
Find the Klowd TV app in the list then select it
On the next page, move down until you see the Download button
Select the Download button then select Install
When the app has finished installing, select Delete 2x to remove the installation file as it's no longer required
The app is installed, open it from your apps screen!