This article lists some of the best ways on how to watch PPV events on your Firestick and other streaming devices. These include both paid and free ways of watching.
The Amazon Firestick is a popular streaming device that offers excellent value for money and can be jailbroken with minimal effort. It is a perfect choice for anyone looking to cut the cord, regardless of their experience with streaming devices.
Pay-Per-View, more commonly shortened to the acronym PPV, are high-profile events in the world of sports such as UFC, boxing and wrestling. To watch these events, users must generally pay a one-time fee to gain access and watch the event live. If this is what you're looking for, keep reading for ways on how to watch PPV events.
Where can I watch PPV events?
All of the sources listed in this post work on any Firestick or Fire TV. As well as watching on your Firestick, you'll also be able to watch PPV events on your Nvidia Shield, Android box, computer, mobile phone and tablet.
Do I need a VPN to watch PPV events?
Some of the options presented in this article are only supported in certain parts of the world. For example, ESPN is only available in the US. So if you are located outside of this area, a VPN can give you a US IP address. But, only certain VPNs have the capabilities of allowing you to stream content from outside of your region.
NordVPN is my recommendation because it has strong unblocking capabilities. If you currently use IP Vanish as your VPN and want to unblock streaming services, I would consider switching to my recommended VPN. Despite IP Vanish being a safe and secure VPN, it does not have very good unblocking capabilities. Furthermore, with IP Vanish you will struggle to use subscription services that are based outside of your location.
Options from official and legitimate sources are certainly 100% legal. If you choose to watch PPV events through unverified, unofficial or free sources, of course, this is another matter. It is unlikely that an unverified or free source does indeed have the proper licensing for broadcasting the event. With this in mind it is recommended to protect yourself and your online streaming activity with a decent VPN such as NordVPN.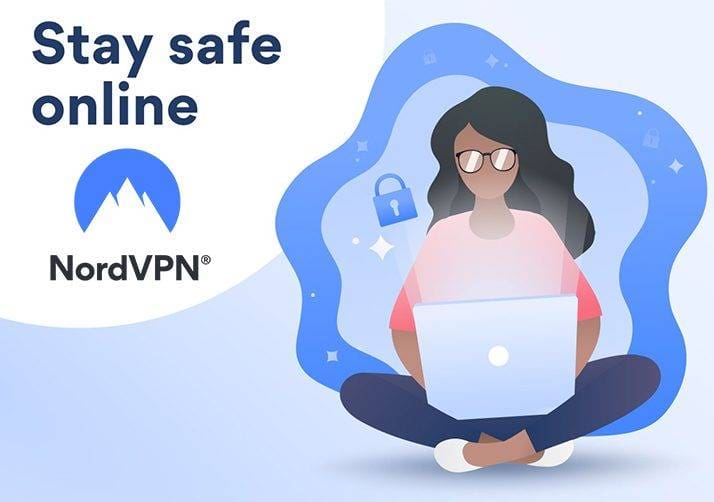 Your online activity is open to threats and snooping from your ISP, hackers, or governments. For that reason, a
VPN
can help to protect and defend you against any attacks. Using a
VPN
can also unblock access to the internet in countries where the internet is censored and can bypass other geographical restrictions.
In order to stream anonymously, stay protected, and unlock the internet, I recommend using
NordVPN
.
GET NORDVPN
Legal Copyright Disclaimer: As has been noted, streaming copyrighted content is unlawful and could get you into legal trouble. On account of this, we do not condone the streaming of copyrighted content. Therefore, check your local laws for streaming content online before doing so. Consequently, the information on this website is for general information and educational purposes only. 
Official Sources for PPV Events
For contract free sports viewing in the UK, a BT Sports Monthly pass costs £25. Presently, this gives you access to BT Sport 1, BT Sport 2, BT Sport 3, BT Sport ESPN and BoxNation. In addition, you also get any live events on BT Sports Ultimate and BT Sports Extra. BT Sports is available as an app on all major streaming devices as well as all major app stores. You can also watch online on any web browser.

Pronounced da-zone, DAZN is a global over-the-top sports subscription and video streaming service. With a monthly subscription, you can watch some of the world's biggest combat sports events as well as a whole load of videos-on-demand. In addition to this, DAZN offers select special events to both subscribers and non-subscribers on pay-per-view. To demonstrate prices, the Canelo Alvarez vs. Dmitry Bivol PPV boxing event, costing $59.99 for existing subscribers & $79.99 for non-subscribers. DAZN is available as an app on all major streaming devices as well as all major app stores. You can also watch online on any web browser.
As well being a subscription service, ESPN+ also offers PPV events. For example, UFC PPV events are charged at $74.99 per event. This is in addition to the monthly subscription cost. ESPN+ is available as an app on all major streaming devices as well as all major app stores. You can also watch online on any web browser.
The digital video streaming service FITE is dedicated to combat sports related programming. As well as free-to-air content, FITE hosts over 1000 live events during the year. Prices range from $34.99 to $4.99 for example, depending on the event. Fite is available as an app on all major streaming devices as well as all major app stores. You can also watch online on any web browser.
Now that Peacock is the exclusive home of the WWE Network, for only $4.99 per month, fans of WWE can watch every live PPV event including Wrestlemania, Summerslam and Royal Rumble. If you are a fan of the WWE, Peacock is particularly worth taking a look at. Peacock is available as an app on all major streaming devices as well as all major app stores. You can also watch online on any web browser.
Showtime Sports delivers exclusive access and innovative coverage of premium sports programming, including award-winning documentary films. A monthly membership costs $10.99. However, PPV events are charged extra, depending on the event's popularity, and are usually around $79.99. 
Unofficial Sources for PPV Events
Unofficial IPTV services that offer thousands of live TV channels as well as every PPV event from around the globe from as little as $10 per month all-inclusive are almost certainly unlikely to carry the correct licencing to broadcast. However, with the cost of PPV events being so expensive, many users turn to this cheaper alternative. There are hundreds of IPTV services available so I've picked out a few to review that come highly recommended. IPTV services can in general be installed on most streaming devices as well as Firesticks & Android boxes.

Free streaming apps can offer a significantly large number of live TV channels and PPV events from around the globe. However, their reliability can be questionable in regards to quality of the live stream & blackouts. Due to their nature, free apps that broadcast sporting events can disappear at any moment. With this in mind, this makes it difficult to make recommendations. Despite this, there are many sports apps that you can download and try out for yourself and these can be found on my Downloads page. In order to view sports apps, just filter the category to SPORTS to see a full list.
Many sports streaming websites also provide good quality sports streams for free. However, these types of websites can generally be difficult to use due to a plethora of adverts and pop-ups. Hence it is advised to use these sites with caution.
Many Kodi addons provide good quality sports streams for free and can be more reliable compared to free streaming apps. Despite popular belief, Kodi can easily be installed on a Firestick together with just a few addons and won't take up much space.