This guide will discuss how to change your Firestick and Fire TV home screens with the Projectivy Launcher. Discover the full details and how to use and install it. This app is not just for Firesticks and Fire TVs. It can also be installed on almost any device, e.g. Firestick, Fire Cube, Nvidia Shield, Android box, Chromecast, phones, tablets, and PCs (via an emulator such as Bluestacks or Nox).
The Amazon Firestick is undoubtedly the most popular streaming device on the market right now due to its low price and ability to jailbreak it with just a few simple tweaks. It's a perfect streaming device for beginners as well as advanced users who wish to cut the cord.
What is Projectivy Launcher?
Projectivy Launcher (developed by Spocky) is an alternative, custom launcher for Android TV that can also be used on Firesticks, Fire Cubes and Fire TVs.
It replaces your current home screen (usually full of ads) with a sleek, less cluttered, ad-free interface.
The launcher can be used in conjunction with the Launch on Boot app to automatically open Projectivy Launcher whenever your Firestick, Fire Cube or Fire TV is powered on or restarted – bypassing the Amazon home screen that is full of ads and sponsored content! 
Is it Legal to Install a Custom Launcher?
Yes, installing a custom launcher is 100% legal. However, as 3rd parties develop custom launchers, you may prefer to use this app with a VPN.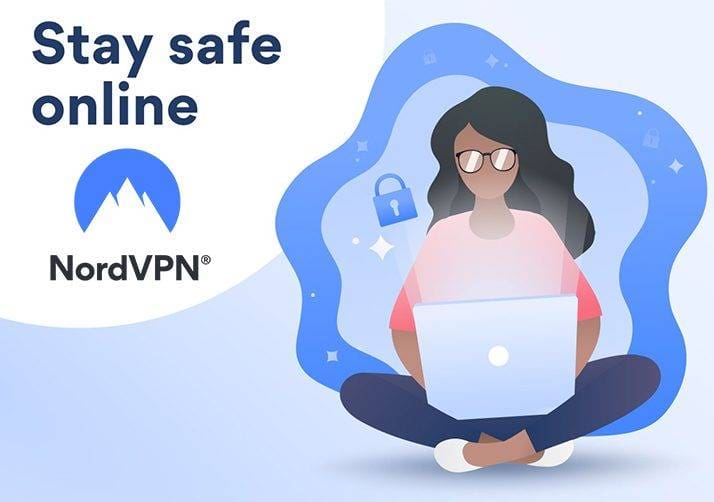 Your online activity is open to threats and snooping from your ISP, hackers, or governments. For that reason, a
VPN
can help to protect and defend you against any attacks. Using a
VPN
can also unblock access to the internet in countries where the internet is censored and can bypass other geographical restrictions.
In order to stream anonymously, stay protected, and unlock the internet, I recommend using
NordVPN
.
GET NORDVPN
Legal Copyright Disclaimer: As has been noted, streaming copyrighted content is unlawful and could get you into legal trouble. On account of this, we do not condone the streaming of copyrighted content. Therefore, check your local laws for streaming content online before doing so. Consequently, the information on this website is for general information and educational purposes only. 
How to Install Projectivy Launcher
Projectivy Launcher is unavailable to download from the Amazon App Store. However, you may be able to sideload it. To do so, your device must be capable of installing apps from unknown sources. Once your device is enabled for sideloading, you can install the Projectivy app from my Downloads page.
Sideload Projectivy Launcher - Firestick, Fire Cube and Fire TV
Important Information
To use Projectivy Launcher as your Firestick default launcher, you must also download and install Launch on Boot.
Please make sure you have enabled sideloading on your device.
Open the Downloader app, then select the Search box.
Enter 28907, then select Go.
Wait for my Download page to load fully, then press the Menu (or Options) button on your remote 2x to enter full-screen mode.
Select the Launchers category from the list at the top of the page. Or move down to view the Launchers category.
Find the Projectivy Launcher app in the list, then select it.
On the next page, move down until you see the blue Download button.
Select the Download button, then select Install.
When the app has finished installing, select Delete 2x to remove the installation file, as it's no longer required.
Press the back button on your remote to return to my Download page.
Move back up the page a little until you see the Launch on Boot app and select it.
On the next page, move down until you see the blue Download button.
Select the Download button, then select Install.
When the app has finished installing, select Delete 2x to remove the installation file, as it's no longer required.
The Projectivy Launcher and Launch on Boot apps are installed.
How to Use Launch on Boot
The Launch on Boot app can be used to override the default launcher on your device. Any app specified within the Launch on Boot settings will automatically open whenever you power on or restart your Firestick. Follow the steps below to find out how.
Open the Launch on Boot app.
 Select the Enabled toggle to turn Launch on Boot to ON.
Select the Launch when device wakes up toggle to turn this feature ON.
Select Launch TV App on Boot to select which app is automatically launched whenever your Firestick, Fire Cube or Fire TV is restarted or powered on.
Find Projectivy Launcher in the list and select it.
Exit the Launch on Boot app and restart your Firestick. The Projectivy Launcher will load automatically, taking you to a new custom home screen!
How to Use Projectivy Launcher
When Projectivy Launcher first loads, tap through the welcome messages to get started. When asked for access to your device, select Allow, or else the Projectivy launcher won't be able to pull in your apps and other necessary data. 
You can then browse your installed apps and open them without having to navigate and trawl your way through different parts of the Fire TV interface.
Projectivy Launcher Categories
The launcher is fully customisable. Most categories can be renamed, and new categories can be created. Apps can also be hidden, uninstalled, added to favourites, or moved from one category to another, so you can make this new custom launcher your own!
You can go into the Projectivy Launcher settings to Edit categories. You can add a new category, select existing categories to rename them or hide them. 
For example, I renamed the Mobile Apps category to Tools.
Customise the Projectivy Launcher Home Screen and Apps
The Projectivy Launcher features random, rotating wallpapers and can be changed to random wallpapers found on Reddit. You can go into the Projectivity Launcher Settings and select Launcher wallpaper.
There are several random wallpaper categories to choose from: Earth, Astrophotography, Wallpaper, Wallpapers, and Big Wallpapers.
You can only select your own wallpaper if you are a premium user. Unfortunately, upgrading to premium on Fire TV is not currently possible.
Projectivy Launcher is a fuss-free custom launcher to replace your Firestick, Fire Cube or Fire TV home screen. This is an excellent way to bypass Amazon's sponsored content and ads and replace it with a new clean home screen.
The downside is that it's not a permanent change to your Fire TV home screen.
The launcher will only load automatically when you power on or restart your Fire TV.
You will have to manually open the Projectivy Launcher after you exit any other app or press the home button on your remote.
Give it a try, and leave your thoughts on Projectivy Launcher in the comments below!