Choosing the best sports streaming service can be a difficult decision with so many options available. This guide highlights the top live sports options to help you decide which is the right choice.
What are Sports Streaming Services
In 2023, there are more ways than ever to watch your favourite teams play live. You don't even need a satellite or cable subscription. With the growth of live streaming services that show the biggest games, you only need an internet connection and a streaming device.
However, finding the right sports streaming service can be challenging. Only some services carry your regional sports network (RSN), and scouting around can become a headache. NHL, NBA, and MLB games occasionally appear on national television; NBA games, for instance, can be seen on ABC, TNT, or ESPN. Yet, a large number of the matches from these leagues are broadcast on RSNs owned by Sinclair (Bally Sports, formerly known as FOX Sports), Comcast (NBC Sports), or AT&T (SportsNet). Although fuboTV, Hulu + Live TV, and YouTube TV all provide NBC Sports RSNs, DirecTV Stream is one of the few services currently offering RSNs from each of these owners.
With all of the streaming services featured in this guide, you can discontinue your subscription anytime, and there are no obligations. In addition, you might not require a specific service all year round, making a temporary cancellation an alluring opportunity to save a little money. Some provide limited-time free trials or discounted initial subscriptions.
Best Sports Streaming Services Overview

DirecTV Stream – Best overall
✅ College, regional and major professional sports
✅ League channels included
✅ Free trial
✅ 20 hrs. DVR
⛔ No dedicated NFL channels
Prices start from $74.99/mo.

ESPN Plus – Best value
✅ UFC pay-per-view events
✅Select MLB games
✅ Tennis, golf
⛔ No DVR
⛔ No live NFL or NBA games
Prices start from $9.99/mo.

fuboTV – Best for international leagues
✅ ESPN, FS1, FS2, 32 RSNs
✅ Most local networks and league channels
✅ Free trial
⛔ No TBS, TNT or truTV
⛔ Lacks out-of-market NBA
Prices start from $74.99/mo.

Hulu Plus Live TV – Best sports bundle
✅ ABC, CBS, ESPN, Fox, FS1, FS2, NBC, NFL Network, TBS, TNT
✅ 4 RSNs
✅ ESPN Plus included
⛔ No MLB Network, NBA,TV or NHL Network 
Prices start from $69.99/mo.

YouTube TV – Best DVR
✅ ABC, CBS, ESPN, Fox, FS1, FS2, NBC, TBS, TNT
✅ 4 RSNs
✅ Most league channels
✅ Free trial
✅ Unlimited DVR
⛔ No NHL Network or PAC-12 Network
Prices start from $72.99/mo.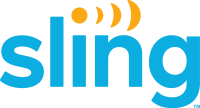 Sling TV – Best addons
✅ MLB, MLS, NBA, NFL, NHL
✅ Premier League, Ligue 1, Liga MX, golf, tennis
✅ College football and basketball
⛔ Limited RSNs
Prices start from $40/mo.

Paramount+ – Live CBS sports
✅ Local NFL games
✅ March Madness
✅ UEFA Champions League
✅ NWSL soccer
✅ Free trial
⛔ Limited sports coverage
Prices start from $4.99/mo.

Peacock – Cheapest
✅ Sunday Night Football
✅ MLB Sunday
✅ Premier League Football
✅ WWE
✅ Indy car, golf
⛔ No DVR
Prices start from $4.99/mo.

DirecTV Stream has the most RSNs and offers the most for sports fans. Its cheapest package includes the major networks and ESPN, FS1, TBS and TNT. However, you must upgrade to the Choice or Ultimate package to access available RSNs and league channels such as CBS Sports, MLB Network, and NHL Network.
DirecTV Stream benefits from having the broadest RSN coverage because it is a member of the DirecTV family. Altitude Sports and the Bally Sports Regional Networks, for instance, are not available on any other streaming service. For cord-cutters who reside in the areas served by those networks, DirecTV Stream is an essential service – especially for MLB, MLS, NBA, and NHL fans.
For an extra $19.99/mo, DIRECTV Stream offers NBA League Pass Premium to the diehard NBA fans. You can increase your out-of-market game count to 40 with this add-on, ensuring that you don't miss a single piece of the action during the NBA regular season.
ACC Network
Altitude Sports*
AT&T SportsNet RSNs*
Bally Sports RSNs*
Big Ten Network
CBS Sports Network
ESPN
ESPN2
ESPNews
ESPNU
FS1
FS2
Golf Channel
Longhorn Network†
Marquee Sports Network*
Mid-Atlantic Sports Network (MASN)*
MLB Network
MOTOR TREND
MSG Network*
NBA TV
NBC Sports RSNs*
NESN*
NHL Network
ROOT Sports Northwest*
Spectrum SportsNet*
SportsNet New York (SNY)*
SEC Network
Sportsman Channel
Tennis Channel
TUDN
TVG
YES Network*
* RSNs vary by area

ESPN's standalone streaming service is a must-have for hockey fanatics and casual sports fans alike. It costs $9.99 a month or $100 a year and broadcasts all NHL out-of-market games. Also, it is a part of the Disney bundle, which costs $13 per month, as well as the Hulu Plus Live TV package.
Soccer is a big deal on ESPN Plus, which broadcasts Bundesliga and La Liga matches from Germany and Spain, respectively. The FA Cup, the Carabao Cup, the Community Shield, along with the EFL Championship are also played there.
While Wimbledon and the US Open are covered on ESPN Plus, no live NBA basketball or NFL football games are broadcast there. The service unlocked the MLB Archives of past games during the MLB baseball season and broadcasts a few out-of-market Major League Baseball games. For those who want to see up-and-coming stars, it also features some College football and basketball, as well as the Little Baseball World Series. Some pay-per-view UFC matches often come with an additional cost, even though other UFC matches are included in the subscription.
For ardent hockey and UFC fans, this is practically a must-have subscription. However, there is something here for most sports enthusiasts.
Belgium Jupiler League
Bundesliga
Emirates FA Cup
English Football League (EFL)
Canadian Football League (CFL)
Carabao Cup (EFL Cup)
College Sports (20+ conferences)
Dutch Eredivisie
International Cricket Council (ICC) events
Indian Premier League
La Liga
Little League World Series
MLB
NCAA Basketball
NFL International Series
NHL
PGA Tour
UFC
UEFA Nations League
UEFA European Qualifiers
United Soccer League (USL)
XFL

FuboTV offers 35 RSNs for $75 per month. It includes ESPN but excludes TBS and TNT, which may cause some sports fans problems. In addition, it offers FS1, FS2, BeIn Sports, the Big 10, and the Golf channel, along with most of your local networks like ABC, NBC, CBS, and Fox.
The Fubo Extra Package costs an additional $8 per month, or you may subscribe to the $85 per month Elite streaming tier, which includes Fubo Extra for the NHL, NBA, MLB, SEC, PAC 12, and Tennis networks.
ACC Network
AT&T SportsNet RSNs*
Bally Sports RSNs*
beIN SPORTS
Big Ten Network
CBS Sports Network
ESPN
ESPN2
ESPN Deportes
ESPNews
ESPNU
FS1
FS2
FOX Deportes
FOX Soccer Plus
fubo Sports Network
fubo Sports Network 2
Ginx Esports TV
Golf Channel
GolTV English
GolTV Spanish
Marquee Sports Network*
MLB Network
MOTOR TREND
MSG Network*
NBA TV
NBC Sports RSNs*
NESN*
Next Level Sports
NFL Network
NHL Network
Pac-12 Network
ROOT Sports Northwest*
SEC Network
SportsNet New York (SNY)*
Stadium
Tennis Channel
TUDN
TVG
TyC Sports
Zona Fútbol
NBA League Pass ($14.99/mo.)
* RSNs vary by area

For sports enthusiasts, Hulu Plus Live TV presents an intriguing compromise. The service lacks access to numerous league-owned networks, but it is automatically included with an ESPN Plus membership.
Four RSNs are available on Hulu Plus Live TV, which costs $70 per month and includes all the major networks, as well as ESPN, FS1, FS2, TBS,  and TNT. Unfortunately, even with the Sports add-on, it doesn't have the MLB, NHL, NBA, or Tennis channels, though it does come with the NFL network. NFL Red Zone is the feature of the addon that has the most popularity. Unfortunately, it doesn't provide much value to the package in any other case.
ACC Network
Big Ten Network
CBS Sports Network
ESPN
ESPN2
ESPN College Extra
ESPNews
ESPN+
ESPNU
FS1
FS2
Golf Channel
MOTOR TREND
NBC Sports RSNs*
NFL Network
SEC Network
* RSNs vary by area

YouTube TV offers four RSNs in addition to ESPN, FS1, FS2, TBS, TNT, and all of the big national networks for $65 per month. Almost all league channels are included in the basic package except for the NHL Network. The Sports Plus addon is worth a miss because it has limited offerings, notably BeIn and NFL Red Zone, but other sports channels you can find elsewhere for free, such as SportsTribal TV.
Also, YouTube TV is the only sports streaming service that offers unlimited storage, so if you can't watch the action live, there will be plenty of room to record it, store it, and watch it later.
ACC Network
Big Ten Network
CBS Sports Network
ESPN
ESPN2
ESPNews
ESPNU
FS1
FS2
Golf Channel
MLB Network
MOTOR TREND
NBA TV
NBC Sports RSNs*
NFL Network
SEC Network
MLB.TV ($24.99/mo.)
NBA League Pass ($28.99/mo.)
* RSNs vary by area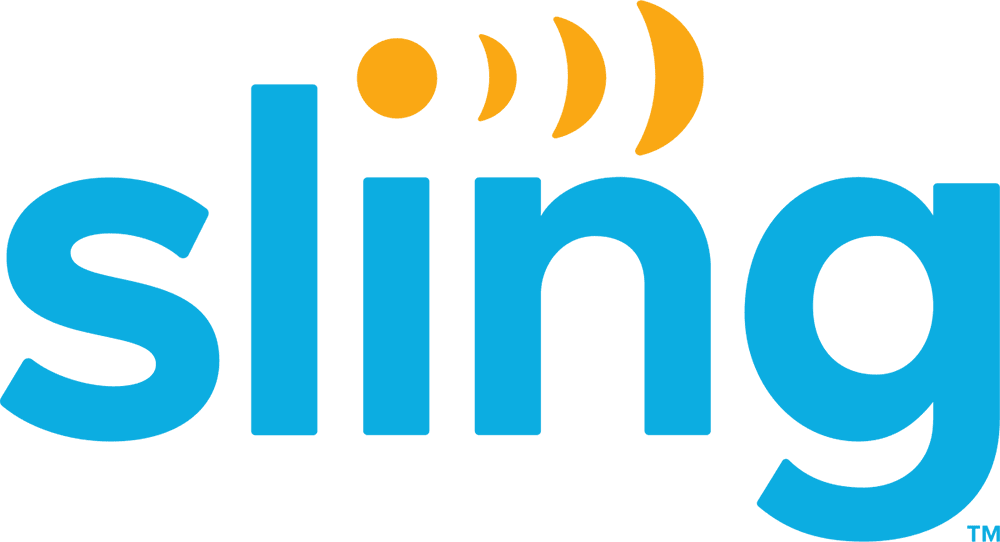 Sling TV offers two different bundles, Sling Blue and Sling Orange, with monthly starting prices of $40 each. To acquire the complete list of Sling TV channels, combine both plans (Blue + Orange) for $55 per month if you can't decide between the two basic Sling TV bundles. Popular networks like ESPN are available on Sling Orange's 30+ channels, while NFL Network is on Sling Blue's 42+ channels. TBS and TNT are included in both options, but only Blue offers ABC. 
If you're a die-hard sports fanatic, consider spending an extra $11 monthly to add the Sports Extra plan, which includes the most channels. The bundle consists of Tennis Channel, Strike Zone, MLB Network, NHL Network, PAC12 Network, beIN Sports, ESPNU, Longhorn Network, MLB Network, and NHL Network.
ACC Network
beIN SPORTS
Big Ten Network
ESPN
ESPN2
ESPN3
ESPNews
ESPNU
FS1
FS2
Golf Channel
Longhorn Network
MLB Network
MLB Network Strike Zone
MOTOR TREND
NBA TV
NFL Network
NFL RedZone
NHL Network
Pac-12 Network
SEC Network
SEC Network+
Stadium
Tennis Channel
NBA Team Pass ($17.99/mo.)
NBA League Pass ($28.99/mo.)

For NFL and PGA Tour fans, Paramount+ is the best sports streaming subscription. Sports fans should select the $9.99 per month ad-free option above the $4.99 per month plan when choosing a plan. You can watch CBS live with the enhanced subscription, enabling you to view March Madness and local NFL games and PGA tournaments. Paramount+ also includes programming for soccer enthusiasts, with NWSL women's soccer, UEFA Champions League, Concacaf, Liga Profesional de Fútbol, and more.
Argentine Primera División
Campeonato Brasileiro Série A
Combate Global MMA
CONCACAF
Coppa Italia
FA Women's Super League (FAWSL)
March Madness
Masters Tournament
NCAA sports
NFL
National Women's Soccer League (NWSL)
PGA Tour
UEFA Europa Conference League
UEFA Europa League
UEFA Champions League
Serie A
 

NBC-owned Peacock provides live sports along with its on-demand programming. Users of the $5 per month Premium tier can access Sunday Night Football, the Olympics, English Premier League, all live WWE premium events, Indy Car races, and a few PGA golf tournaments.
Some less well-known sports broadcast on the service includes track and field, cycling, rugby, and figure skating. Access to Sunday Night Football is fantastic during the regular season, but for the majority of the year, fans of soccer and wrestling are better served by the platform.
AMA Supercross
Diamond League Track and Field
European Professional Club Rugby (EPCR)
Figure Skating Championships
MLB
NFL
IMSA SportsCar Championship
IndyCar Series
Olympics
PGA Tour
Premier League
Premiership Rugby
Skate America
United States Football League (USFL)
USATF Outdoor Track and Field Championships
WWE
Other Streaming Services Offering Live Sports
Certain live sporting events are included in your subscription if you're an Amazon Prime member. For example, 20 Premier League matches are broadcast per season for UK viewers. In addition, if you're in the US, Prime members can watch Thursday Night Football for no additional cost.
Streaming Live Sports for Free
Not all sporting events need a subscription service to stream online. Significant sporting events like the Super Bowl, The Masters, FIFA World Cup, Rugby League World Cup, Wimbledon and the Olympics are frequently available to stream for free online.
Take a look at my list of Free Sports Apps for some recommendations.
DirecTV Stream is one of the best streaming options for avid sports fans. It has the most RSN coverage and provides key national channels for the best local and primetime coverage from leagues like MLB, NBA, NFL and NHL.
With thousands of live sporting events yearly, the $9.99 monthly ESPN+ delivers the best value. At a monthly price of just $4.99, Peacock Premium is the least expensive choice available. But, before choosing a plan, it's best to compare the sports coverage offered by each service.
Sports and entertainment channels are well-balanced on YouTube TV, but its limitless cloud DVR is the icing on the cake. The best option for you should be YouTube TV if you frequently record live TV events.
Sling TV is a less expensive choice for streaming live TV, and it offers a variety of add-on options to suit your needs. FuboTV has a sizable channel roster geared primarily towards popular foreign sports leagues.
Although Hulu offers live sports, Hulu + Live TV has limited sports channels. However, it includes Disney+ and ESPN+, making it a more attractive package overall.