By following this guide, you will learn what buffering is and how to stop buffering on your Firestick.
The Amazon Firestick is certainly the most popular streaming device on the market right now due to its low price and ability to jailbreak it with just a few simple tweaks. It's a perfect streaming device for beginners as well advanced users who wish to cut the cord.
However, just like any other streaming device, you must properly maintain your Firestick to avoid running into issues. Buffering is one such issue you'd obviously rather avoid. But, what can you do when buffering starts to happen on your Firestick? Watch the video for full details or follow the written step-by-step guide below instead.  
Buffering is an essential component of streaming. However, many users are not aware of this and only notice buffering when a video stream becomes interrupted.
Every video you stream online is divided into small segments that are a few seconds in length. These segments are buffered, or sent to your device so you can begin streaming without waiting for the entire video to load. As the video plays, the rest of the segments are buffered, or loaded, and play once they are ready.
When this process occurs too slowly, streaming can be interrupted. Delays in loading the video stream is know as 'buffering.'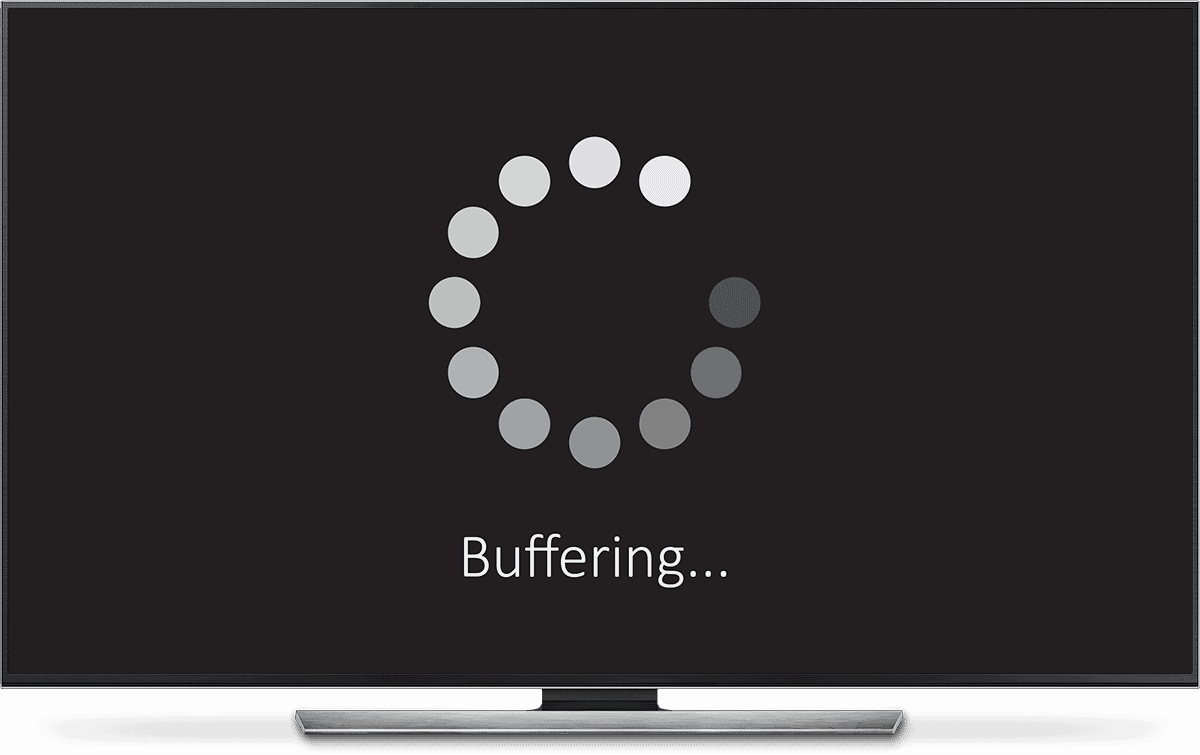 What Can Cause Buffering on a Firestick?
There are a number of reasons why you may be experiencing buffering on your Firestick. Some of the most common reasons are: internet speed, storage and overheating.
Whatever the reason for your issues, the solutions listed below will help to identify causes and stop buffering on your Firestick. Take a look at the video guide or the step-by-step written guide instead.
How to Stop Buffering on Firestick
Firstly, one of the simplest solutions to try if you're having buffering issues on your Firestick is to reboot it. Unplug it from your TV, disconnect it from the power, wait around 30 seconds and plug it back in.
You may have noticed that sometimes when unplugging an electrical item, the power light stays on for a few seconds. This is because most items have tiny batteries that store just enough energy to keep a memory chip running for a few seconds. Waiting 30 seconds gives it time to make sure the battery is drained and fully discharged. This ensures that every bit of memory is cleared and all settings are reset.
Just like rebooting your Firestick can help resolve buffering issues, rebooting your router can also help. As with any other electronic devices, most crashes, bugs or issues can be fixed with a simple reboot.
Unplug your router from the power supply, wait 30 seconds and plug it back in. This really can make a big difference.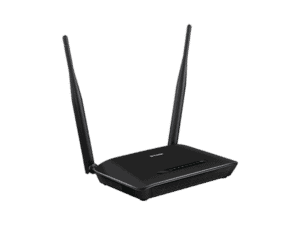 3. Check Your Internet Speed
Once you've given your Firestick and your router a reboot, if you're still having buffering issues, it could be an issue with your internet speed. To stream videos online, the minimum bandwidth required to stream without buffering every few minutes is slightly different for each streaming service because they all compress data in different ways.
Generally speaking, you need consistent speeds of around 10Mbps to stream in full HD and around 25Mbps to stream in 4K. And that is roughly needed per device. If you have 2 Firesticks in your home, both streaming videos in 4K, your internet speed will need to be around 50Mbps for uninterrupted streaming on both devices.
Run a speed test on your Firestick and check how many devices are connected to your internet and what they are doing.
How to Run a Speed Test on Your Firestick 
If you're not getting the speeds you were expecting, or near to what you are paying your ISP for, there are a few things to consider that may help to improve your speed.
Open your Firestick Settings then select Network. Highlight over the Wi-Fi you're connected to then press the play/pause button on your remote. Any Wi-Fi issues such as poor signal will be detected and shown. If your signal strength is poor, you'll see some recommendations. Additionally, select the Run Speed Test button in order to measure your download speed. 
If your speeds are too slow for streaming, think about where your router is located. It could be too far away from your Firestick or there may be obstacles in the way that are reducing your signal strength or blocking it. For some handy hints and tips on the best location for your router, take a look at the following guide.
If you have a poor Wi-Fi connection you could get a better speed if you connect your Firestick via ethernet. A wired connection is generally considered much faster and more stable than Wi-Fi. Take a look at Amazon's official Ethernet Adapter for Fire TV devices that is easy to set up.
Connect the Amazon ethernet adapter to the micro-USB port on your Firestick. Then plug in an ethernet cable directly from your router to the ethernet adapter. Finally, connect the Firestick power supply to the micro-USB port on the ethernet adapter.
The Amazon ethernet adapter can support speeds up to 100Mbps, which is more than adequate for buffer free streaming.
Notice:
This page includes affiliate links where commissions may be earned at no extra cost to you. Purchasing through these links directly supports FireTVSticks which helps to support the work on the FireTVSticks website and YouTube channel. Thank you for your support!
4. Close Background Apps and Clear Cache
The Firestick, although a fantastic streaming device does have a few flaws. Firstly, apps do not fully close down after you exit them. Secondly, Firesticks do not come with a lot of storage space. If you have many apps open in the background, this can cause issues.
Install a maintenance tool such as DefSquid that will help to free up space on your Firestick. DefSquid can show you which applications are running in the background as well as clean up junk files that are taking up space. Fore more information on DefSquid take a look at the following guide.
All applications create cache, which takes up space. Whilst cache is a good thing, it does help apps load faster, if the cache gets too big, this can be a cause buffering as storage space gets smaller and smaller.
On the Firestick, cache can be cleared for each app individually.
If you're having buffering issues watching YouTube for example and you want to clear the cache, here's how.
Open your Firestick Settings then select Applications. Select Manage Installed Applications then tap down to highlight over the app you want to clear the cache from. Press the rewind button on your remote then select Confirm in order to clear the cache.
Important Information
Do not choose clear data unless you want to completely reset the app. This will delete all of your personal information such as login details, saved favourites and settings.
Check if there are any software updates for your Firestick that need installing. Most software updates will automatically download and install when you restart your Firestick. However, if you don't this very often, you can check for updates manually.
Open your Firestick Settings then select My Fire TV. Select About then at the bottom of the screen will be an option Check for Updates or Install Updates.
6. Check Firestick Storage
Don't overload your Firestick with too many apps. If your Firestick is low on storage, this can degrade experiences such as video streaming. Your Firestick will run and stream much more smoothly if you keep around 500mb of storage space free.
To check how much free storage space you have, open your Firestick Settings then select My Fire TV. Select About then select Storage. Your available space is shown on the right-hand side of the screen.
If you need to free up space, delete any apps you don't need or use anymore. Open your Firestick Settings then select Applications. Select Manage Installed Applications then make your way through the list. If you see an app you want to uninstall, simply highlight over it and press the play/pause button on your remote.
If you're using a VPN, it could be giving you slower speeds therefore causing your Firestick to buffer. Check your speed without your VPN connected then connect your VPN and test your speed again. You should also try and connect to whichever VPN server is located as close as possible to your real location for better VPN speeds.
If you're getting much slower speeds with your VPN, there are a few tweaks you can make within your VPN settings to try and speed things up. Take a look at my guide below for some tips to make your VPN faster.
If you are using a free VPN, upgrading to a paid VPN will give you better speeds. NordVPN is my recommendation for speed, and reliability as well as its unblocking capabilities.
EXCLUSIVE NORDVPN DISCOUNT - SAVE 60%!!!
A VPN is required if you want to bypass geographical restrictions on streaming services. By using a VPN you can choose your location and connect to the correct server to overcome streaming blocks. NordVPN has excellent unblocking capabilities and can unlock most streaming services, no matter where you are!
8. Give Real Debrid a Try
Real Debrid is an unrestricted downloader that allows you to download files instantly as well as at the best of your internet speed. However, the majority of people that use Real Debrid use it to link to their unofficial streaming apps. Real Debrid can be linked to free streaming apps such as BeeTV as well as Kodi addons for premium quality links and buffer-free streaming.
This is a subscription service but despite that, it's actually very affordable. Especially considering the difference it makes to your streaming experience. Not only does Real Debrid provide more links but also provides links in better quality too. It is undoubtedly excellent for streaming in 1080p and 4K.
For more information, check out my Real Debrid Set Up Guide.
9. Factory Reset Your Firestick
If none of these tips have helped to stop your Firestick buffering, as a last resort you could try a factory reset. I consider this a last resort as doing this puts your Firestick back to how it was when you first got it out of the box. Everything you have done to your Firestick since then will be wiped. If you do want to go ahead and reset your Firestick, here's how.
Open your Firestick Settings then select My Fire TV. At the bottom of the screen will be an option to Reset to Factory Defaults. Select it then follow the instructions on screen to reset your Firestick.
I hope these solutions have helped to stop your Firestick from buffering. If you need further help, select from one of the following options.