By following this guide, you will learn how to make your VPN faster on your Firestick. While this guide refers to a Firestick, the tips also apply to Fire Cubes, Fire TVs and Android boxes.
The Amazon Firestick is a popular streaming device that offers excellent value for money and can be jailbroken with minimal effort. It is a perfect choice for anyone looking to cut the cord, regardless of their experience with streaming devices.
However, the Firestick can sometimes experience streaming issues such as buffering. One such factor that can have an impact on buffering is your VPN speed. If your VPN is giving you slower speeds than you expect, take a look at the hints and tips in this guide in order to help make your VPN faster.
A slower internet speed when connected to a VPN is generally unavoidable. That's down to a number of reasons. Firstly, your internet traffic is passing through an encrypted tunnel to keep your connection and data secure. Secondly, your data is being routed through a server in a remote location. And thirdly, It does take some time for your data to travel to the VPN server and back. However, there are ways that this connection can be made faster. 
A drop in speed may not be due to your VPN. Before you get started with any of these tips to make your speeds faster, make sure that your slow speeds really are due to your VPN.
Disconnect your VPN and run a speed test to make sure you're getting faster speeds. If you're sure it's your VPN speeds that are slow then continue reading to find out how to make your VPN faster.
How to Make Your VPN Faster
Firstly, one of the simplest solutions to try if you're experiencing slow speeds is to reboot your devices. Rebooting your devices can give them a refresh, freeing up RAM and getting them to work optimally again. Disconnect your device as well as your router from the power, wait around 30 seconds and plug them back in.
You may have noticed that sometimes when unplugging an electrical item, the power light stays on for a few seconds. This is because most items have tiny batteries that store just enough energy to keep a memory chip running for a few seconds. Waiting 30 seconds gives it time to make sure the battery is drained and fully discharged. This ensures that every bit of memory is cleared and all settings are reset.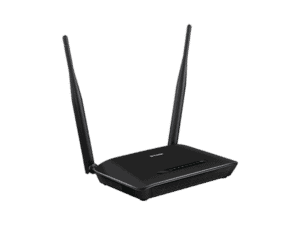 2. Switch VPN Server Locations
Secondly, and probably the easiest tip to try is to switch server location. The distance from your location to the server will affect your speed if you're very far away from it. Connecting to a server that's far away increases your latency. Latency is the time it takes to send a request to a server and receive a response. 
That's why it's generally recommended to connect to a VPN server that's closest to your actual physical location. However, if you're in the UK, choosing a server in Sweden or the Netherlands can often yield faster speeds. But sometimes popular servers can become overloaded when lots of people are connected to them. Don't be too wary of picking a server that's a little further away.
There is no fixed rule so if you have lots of nearby servers you can try, go ahead! Keep experimenting until you find what works best for you.
If you're looking for a VPN with a massive choice of server locations, try NordVPN, which offers 5511 ultra-fast servers in 59 countries all around the world.
You should only change your server location to a far away server if it is necessary in order to bypass geographical restrictions on streaming services or internet blocks.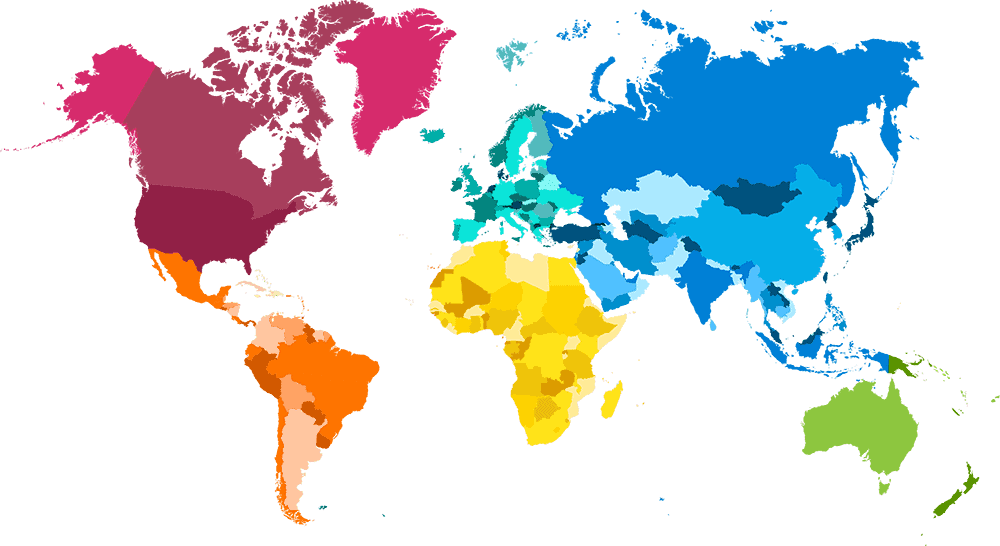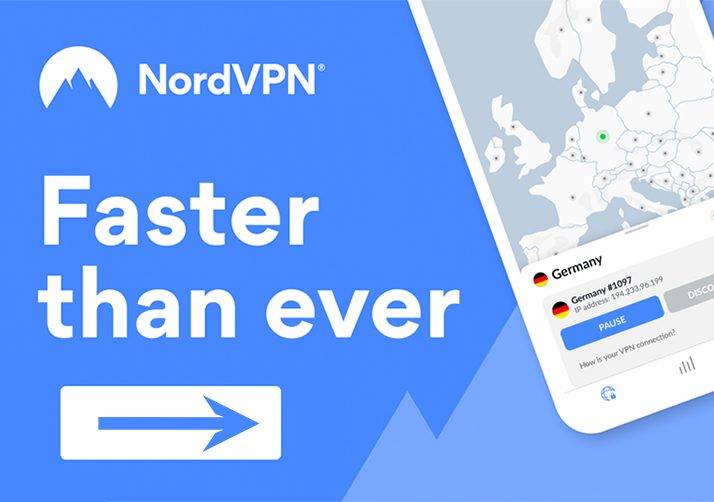 A
VPN
is required if you want to bypass geographical restrictions on streaming services. By using a VPN you can choose your location and connect to the correct server to overcome streaming blocks.
NordVPN
has excellent unblocking capabilities and can unlock most streaming services, no matter where you are!
CLICK TO SAVE 60%
3. Change VPN Protocol Settings
A VPN protocol is a set of instructions that determines how your device connects to the VPN server, and the type and level of encryption used. Different protocols choose speed over security and others do the opposite.
Many VPN apps default to an automatic, or recommended protocol selection. However apps don't always make the correct decisions. Change the protocol manually to check for yourself what difference they will make for you.
Protocols can be found within the VPN apps Settings. Some VPNs will have their own custom protocol that usually give the best results. NordVPN for example uses NordLynx which is built around the WireGuard® protocol. 
WireGuard® is the most modern, fastest protocol. It performs better than any other protocol and promises faster speeds alongside excellent security.
Next try OpenVPN (UDP), OpenVPN (TCP), then IKEv2. Switch to each protocol in turn then test your internet speed to find out which is fastest for you.
4. Upgrade to a Wired Connection
If you have a poor Wi-Fi connection this could be affecting your speed. You could get a better speed if you connect your Firestick via ethernet. A wired connection is generally considered much faster and more stable than Wi-Fi. Take a look at Amazon's official Ethernet Adapter for Fire TV devices that is easy to set up.
Notice:
This page includes affiliate links where commissions may be earned at no extra cost to you. Purchasing through these links directly supports FireTVSticks which helps to support the work on the FireTVSticks website and YouTube channel. Thank you for your support!
If your VPN provider offers a split tunnelling feature, turn it on to check if it helps boost your speed.
With split tunnelling enabled you can route your traffic from specific apps though your regular internet connection.
If you're streaming from Netflix for example, there's no need to send your Netflix traffic through your VPN. This can free up your VPN bandwidth for your other online activities making it faster. 
Hopefully these tips will have helped you speed up your VPN. However, if you're still having issues there may be other factors at play such as the placement of your router or your device requires some maintenance. Take a look at the following resources for further help.