If you use torrents to download your media, did you know that Real Debrid can also be used as a torrent client/downloader? Find out how to torrent safely with Real Debrid by following this step-by-step guide.
Important Information
Using torrent sites can undoubtedly get you into trouble. Downloading anything that is protected by copyright is most certainly illegal. Accordingly, it is recommended to only visit these sites if your identity and location are sufficiently protected. One way to do this is by using a VPN for example. Given these points, it's important to make sure you have a VPN connected before you visit any torrent site.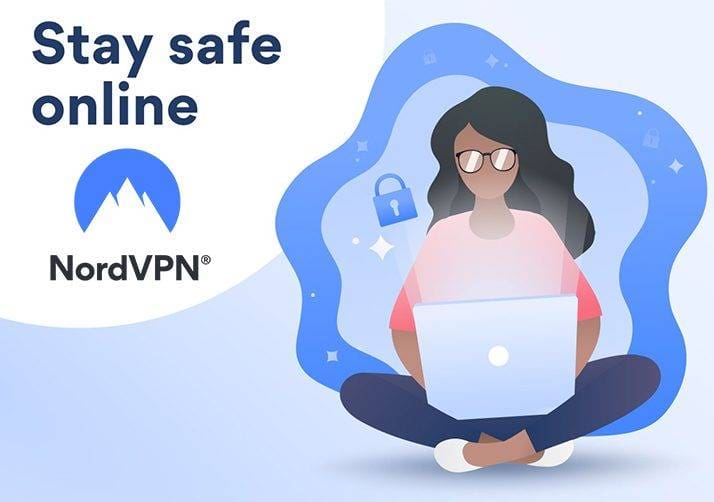 Your online activity is open to threats and snooping from your ISP, hackers, or governments. For that reason, a
VPN
can help to protect and defend you against any attacks. Using a
VPN
can also unblock access to the internet in countries where the internet is censored and can bypass other geographical restrictions.
In order to stream anonymously, stay protected, and unlock the internet, I recommend using
NordVPN
.
GET NORDVPN
Legal Copyright Disclaimer: As has been noted, streaming copyrighted content is unlawful and could get you into legal trouble. On account of this, we do not condone the streaming of copyrighted content. Therefore, check your local laws for streaming content online before doing so. Consequently, the information on this website is for general information and educational purposes only. 
Why Use Real Debrid to Torrent?
If you already use a torrent client such as utorrent, you may wonder why you would use Real Debrid instead. Even if you already use a torrent client, there are a few good reasons why using Real Debrid as a torrent client/downloader is a really great idea.
1. Security
For one thing, Real Debrid adds an extra layer of security in addition to your VPN. By processing the torrent for you on their servers, you're making especially sure that you keep your personal identifying information hidden.
2. Fast Downloads
Real Debrid is, any rate, an unrestricted downloader. Once the torrent file has downloaded to the Real Debrid servers, you can use a direct link to download the file to your device at super fast speeds!
3. No Waiting
If the same torrent file you are downloading has previously been processed on the Real Debrid servers, you do not have to wait to access it. You can download or watch it straightway!
How to Use Real Debrid as a Torrent Client/Downloader
Using Real Debrid as a torrent client/downloader surprisingly couldn't be any easier! In fact, you don't even need to download any software. Everything is handled through the Real Debrid website on any web browser. Find out how by following the steps below.
Visit a torrent site.
Search for a torrent file.
Right-click the magnet link, then select Copy link.
Go to real-debrid.com, then select Torrents from the menu at the top of the screen.
Right-click in the paste magnet link, then select Paste.
Then select Convert.
Select Start my torrent.
How to Access Your Real Debrid Torrent Files With a Streaming App
How to Access Your Real Debrid Torrent Files Through a Kodi Addon
If you prefer to watch your torrent files using Kodi, that is also possible too! Install the Realizer addon to directly access your Real Debrid torrent files. Find out how by following the steps below. Before you get started, make sure that you already have Kodi installed onto your device.
Open Kodi, then select Settings (cog icon).
Select System.
Tap down the menu on the left to highlight Add-ons.
Tap to the right, then select the Unknown sources toggle to turn it on.
Read the warning, then select Yes.
Press the back button on your remote in order to return to the System menu.
You can now install unofficial or 3rd party addons! 
Install the Aenemapy Repository
Realizer can presently be found in the Aenemapy Repository. Install the repository by following the steps below. If you already have the Aenemapy repo installed then skip to the next section to install the Realizer addon.
Then select Add source.
Select the box labelled < None >.
Then enter the following URL exactly as you see it: https://aenemapy.github.io/repo
Select OK.
Important Information
If you cannot find the colon key (:) select the CAPS LOCK button in order to see it
Tap down, then select Enter a name for this media source.
Enter rd or any other name you'd rather use to identify this media source.
Then select OK.
Select Install from zip file, then select Yes if you get a warning message on the screen.
Tap down, then select rd (or any other name you used to identify this media source).
Then select the zip file repository.aenemapy.zip.
Select OK.
Wait until a confirmation message appears in the top-right corner of the screen that the installation is complete.
The Aenemapy Repository has been successfully installed!
Install the Realizer Addon
Once you have installed the repository, any addon contained within it can easily be installed with just a few more steps. The Realizer addon can be installed by following the steps below.
Link Your Real Debrid Account
In order to access your Real Debrid files, you will need to link your Real Debrid account. Find out how by following the steps below.
Open the Realizer addon.
Select the X in the top corner or press the back button on your remote. 
Select Authorize.
Make a note of the code that is displayed on the screen, as you'll need it in a later step.
Open a web browser, then go to real-debrid.com/device.
Login to your Real Debrid account if not already logged in.
Enter the code that you made a note of earlier.
Then select Continue.
By following the above steps, you'll now be able to torrent safely by utilising Real Debrid. However, if you are experiencing issues or need further Real Debrid tutorials, select one of the buttons below to find out more.