Take a look at my Fawesome review video for full details or check out the information below instead. This app can be installed on almost any device e.g. Firestick, Fire Cube, Nvidia Shield, Android box, Chromecast, phones, tablets, PC and more.
The Amazon Firestick is a popular streaming device that offers excellent value for money and can be jailbroken with minimal effort. It is a perfect choice for anyone looking to cut the cord, regardless of their experience with streaming devices.
Fawesome is a popular free streaming service supported by ads.  This streaming service offers everything from entertaining family movies, hysterical rom-coms and fun kids shows to nail-biting crime fiction, reality TV, classic Westerns, and cat-and-mouse thrillers.
What Content Does Fawesome Have?
Fawesome doesn't have the most exciting content on offer. Neither does it have recent or popular mainstream titles. However, if you are more into classic TV shows, you may find the odd hidden gem, depending on your interests, such as Andromeda where you can find the full box set with all 5 seasons. Or, if you're a Flash Gordon fan, you can find episodes from the 1996 animated series. 
You can browse collections by decade and Fawesome has content that goes way back to 1935 with a few classic episodes of Popeye. There're a few titles from the 1940's and 50's; and the 60's carries more classic episodes of Popeye as well as Krazy Kat and you can find Howdy Doody and Beetle Bailey from the 70's.  
An example of movies that are offer are: House of the Rising Sun, Windwalker, Condemned 2, The Duel, Precious Cargo, Miss Potter, National Lampoon's Van Wilder and Hannibal Rising.
Fawesome has content you may not find anywhere else, but in my opinion, it's only going to appeal to a select few and not the masses. A lot of movies and TV shows seem to be aimed at a specific target market and fails to capture any new interest. To see more examples and take a look at the Fawesome app on the 4K Firestick, take a look at my Fawesome review video.
Where is Fawesome Available?
The Fawesome app is available in many locations worldwide. If you are not located in a supported area and want to stream content from the Fawesome app then you may be able to use a VPN to bypass any location blocks. Accessing content with Fawesome through a VPN is also beneficial, even if Fawesome is available in your area. As content varies depending on where you are located, changing your location to the US with a VPN usually unlocks new content.
NordVPN is my recommendation because it has strong unblocking capabilities. If you presently use IP Vanish as your VPN and want to unblock streaming services, I would consider switching to my recommended VPN. Despite IP Vanish being a safe and secure VPN, it does not have very good unblocking capabilities. Furthermore, you will struggle to use streaming services that are based outside of your location.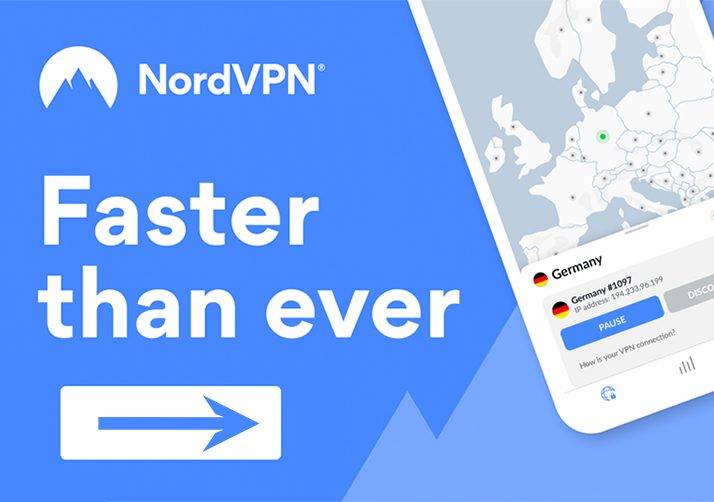 A
VPN
is required if you want to bypass geographical restrictions on streaming services. By using a VPN you can choose your location and connect to the correct server to overcome streaming blocks.
NordVPN
has excellent unblocking capabilities and can unlock most streaming services, no matter where you are!
CLICK TO SAVE 60%
No, you don't need to sign up. There's not even an option to sign up for an account. Everything is free, without subscription and without signing up. The only downfall to this is you can't save a list of favourites or sync across devices.
How Can I Get the Fawesome App?
Fawesome is available to stream on most of your devices. Simply search your app store for Fawesome to install it.
But if you can't get Fawesome from your app store then you may be able to sideload it. To do so, your device must be capable of installing apps from unknown sources. Once your device is enabled for sideloading, you can then install the app from my Downloads page. Take a look at my Fawesome review video. Otherwise, follow the step-by-step instructions below.