Take a look at my Crackle review video for full details or check out the information below instead. This app can be installed on almost any device e.g. Firestick, Fire Cube, Nvidia Shield, Android box, Chromecast, phones, tablets, PC and more.
The Amazon Firestick is a popular streaming device that offers excellent value for money and can be jailbroken with minimal effort. It is a perfect choice for anyone looking to cut the cord, regardless of their experience with streaming devices.
Crackle is a free to use video entertainment network featuring full-length movies, TV shows, and original programming. It is available on a wide variety of platforms including connected TVs, mobile devices, set-top boxes, video game consoles and online at Crackle.com.
Crackle was originally called Grouper when it was first released but was purchased by Sony in 2006 who changed its name to Sony Crackle. Then in 2019, majority shares were sold to Chicken Soup for the Soul who then changed the name to just Crackle.
What Content Does Crackle Have?
This service has some interesting and decent content, including Crackle originals. Some of the titles include big names such as Tom Hardy, Nicholas Cage, Russell Crowe, Tom Cruise and Kevin Hart. If you like action or are a fan of martial arts, you can also find movies and TV shows from stars such as Jackie Chan, Jean Claude Van Dam, Jason Statham and Steven Segal.
An example of movies that are offer are: The Taking of Pelham 1,2,3, Wind River, The Bachelor Party, Heist (2015), Edge of Tomorrow, Scream 4, Hannibal Rising, and Midnight Express (1978). An example of TV shows that are on offer are: Sherlock, Ripper Street, Taboo, Happy Valley, Alf, Shaka Zulu, Silent Witness, Extras, Charlie's Angels, Midsomer Murders and Doc Martin.
Content is always being added as well as retired from the service so you'll always find something new to watch. What I like about Crackle is that it's fast loading with instant one click play. Streaming is buffer free and in really great quality. If you like subtitles, you've got them for almost everything, just click on your remote and choose the Settings icon to turn subtitles on. To see more examples and take a look at the Crackle app on the 4K Firestick, take a look at my review video.
Where is Crackle Available?
The Crackle app is available in the US only. If you are not located in the US and want to stream content from this service then you may be able to use a VPN to bypass any location blocks.
NordVPN is my recommendation because it has strong unblocking capabilities. If you presently use IP Vanish as your VPN and want to unblock streaming services, I would consider switching to my recommended VPN. Despite IP Vanish being a safe and secure VPN, it does not have very good unblocking capabilities. Furthermore, you will struggle to use streaming services that are based outside of your location.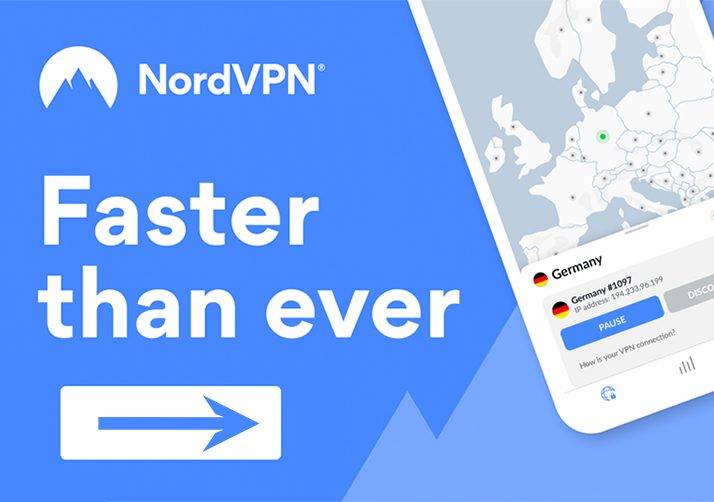 A
VPN
is required if you want to bypass geographical restrictions on streaming services. By using a VPN you can choose your location and connect to the correct server to overcome streaming blocks.
NordVPN
has excellent unblocking capabilities and can unlock most streaming services, no matter where you are!
CLICK TO SAVE 60%
No, you don't need to sign up. When you open the Crackle app you can select "skip" to get to the content. But if you do choose to sign in, this allows you to create your own list of Watch Later videos and a continue watching option that allows you to pick up where you left off.
How Can I Get the Crackle App?
If you are in the US, Crackle is available to stream on most of your devices. In this case, simply search your app store for Crackle to install it.
But if you can't get Crackle from your app store, or you are outside of the US then you may be able to sideload it. To do so, your device must be capable of installing apps from unknown sources. Once your device is enabled for sideloading, you can then install the app from my Downloads page. If you'd rather watch the process in action, take a look at my review video. Otherwise, follow the step-by-step instructions below.