With the power of the internet, we can now watch our favourite sports games live and for free from virtually anywhere. Whether you're using your PC, laptop, mobile phone or tablet, or streaming device like the Amazon Firestick, the possibilities are endless. Take advantage of the top 10 free sports websites available today and never miss a game again.
The Amazon Firestick is a popular streaming device that offers excellent value for money and can be jailbroken with minimal effort. It is a perfect choice for anyone looking to cut the cord, regardless of their experience with streaming devices.
Can You Watch Free Sports Websites on a Firestick?
Are Free Sports Websites Legal?
It is important to note that many free sports websites offer live sports streaming without owning the necessary rights to do so. Streaming unlicensed content through unofficial websites is illegal and can result in serious consequences. To avoid these risks, it is suggested to use a VPN for secure and anonymous online streaming. NordVPN is a reliable option that can provide this protection. Please be aware that the information provided in this guide is for informational purposes only.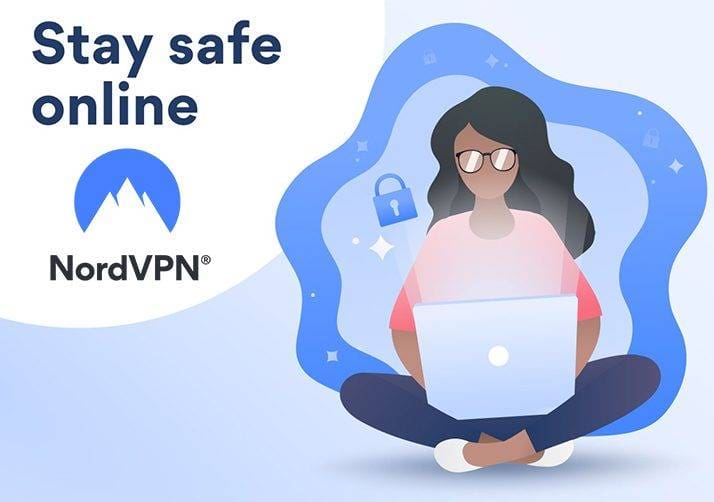 Your online activity is open to threats and snooping from your ISP, hackers, or governments. For that reason, a
VPN
can help to protect and defend you against any attacks. Using a
VPN
can also unblock access to the internet in countries where the internet is censored and can bypass other geographical restrictions.
In order to stream anonymously, stay protected, and unlock the internet, I recommend using
NordVPN
.
GET NORDVPN
Legal Copyright Disclaimer: As has been noted, streaming copyrighted content is unlawful and could get you into legal trouble. On account of this, we do not condone the streaming of copyrighted content. Therefore, check your local laws for streaming content online before doing so. Consequently, the information on this website is for general information and educational purposes only. 
Are free sports websites safe to use?
There are a few important points to take into consideration especially when using unofficial websites to make sure you keep yourself safe online.
Malware
Some websites will undoubtedly contain hidden malware or other malicious files. Cybercriminals generally use malware to steal your data, such as credit card information and passwords. For that reason, NEVER click on any links in a popup. Instead, ALWAYS close the popup by clicking on the X in the top corner to shut it down. 
How to Install a Popup Blocker on Chrome
ISP Tracking
Your ISP will obviously be able to see the websites you are visiting. As these websites do not hold the correct streaming rights, your actions may indeed be unlawful. It is therefore recommended to use a VPN for safe and anonymous streaming online.  
Data Collection
Some websites may collect and sell your information i.e. by getting you to sign up. Be particularly vigilant over what information is being requested. You should never have to provide any address or payment information on any unofficial website. Usually a username and password will suffice. If you'd prefer not to use your own email address, you can use a temporary email service such as 10 Minute Mail.  
Disclaimer: FireTVSticks cannot be held responsible if you use these websites and do not take the proper precautions.
Free Sports Websites - Working Right Now (Updated September 2023)
Daddylive is a relatively new but fast-growing popular sport and live TV streaming website. YOu can click to view a full schedule of today's live streams for all sports, from soccer to volleyball. A vast list of 24/7 channels is also available that includes BBC1, ITV, DAZN, Canal+, RTE 1, TBS, Animal Planet, CW USA and more.
However, there are many popups to watch out for, which can be annoying. Also, you'll need to be very careful where you click, as this will result in even more popups.
On the positive side, video quality is high-definition. Moreover, the streams are reliable, so you shouldn't get too much buffering or lag.

SportSurge does not offer a full library of sports, however it does offer free viewing for many of the most popular sports. With a simple and easy to use layout, it is particularly good for viewing on the Firestick.
There are popups but they are not too bad by comparison to some other websites featured in this article. On the positive side, video quality is in high-definition. What's more, the streams are pretty reliable too, so you shouldn't get too much buffering or lag.
Crackstreams at the present time is one of the most popular and most visited free sports streaming websites. Overall, Crackstreams is a good choice as it has a low number of popups and streams in high-definition. 
StreamEast is another popular website that has an especially nice design and is easy to use. At this time, it mainly features live sports streams for baseball, basketball, hockey, football, formula 1, UFC and boxing.
However, not all streams are free to watch. By comparison to other free sports websites, this makes this site a little different. For instance, the F1 live streams require you to sign up to a Pro account which costs $5 per month. But by signing up to the Pro account, this removes ads and lets you watch 4 live streams simultaneously. You can pay via PayPal as well as several types of Bitcoin.
BuffStream has loads of choice for free live sports, basically any sport you can think of! What's more, BuffStream also offers live 24/7 viewing from some of the major sports networks.
CricHD features not only live sporting action from cricketing events but also has live streams for almost every sport you can think of.
Furthermore, it has a useful live schedule of events on the front page of the site. Coupled with high-definition viewing, this makes CricHD a popular choice. However, the number of ads and popups is rather annoying.
VIPBox is growing in popularity firstly due to the vast amount of free sports streams it offers. Secondly, the site features a clean and easy to use interface. And finally, it offers streams in high-definition.
However, the number of popups are annoying and you must click several times on the same button to eventually be able to view the live stream.
Bosscast is rated highly by sports fans because of its ease of use and allows users to watch all of their favourite sports via live streams and live TV channels.
This website also includes tons of sports categories i.e. football, soccer, tennis, baseball, ice hockey, professional wrestling, golf, rugby, and college sports. For every event, generally, multiple links are provided to ensure you have an alternative choice if you are experiencing any lag or buffering.  
Other features include a chat option so users can interact with each other. There's also a significantly comprehensive live schedule so you don't miss your favourite sporting event.

Footybite is significantly focused on football. However, other sports are catered to also such as NFL, NBA, F1 and MotoGP. 
In addition, you can also watch live TV streams from popular sports channels in high-definition. The site has a simplistic layout but is bombarded by ads all over the pages. Despite this, Footybite doesn't seem to have as many popups to click on before you get to watch your live stream, which is a positive.

VIPRow is undoubtedly a hugely popular sports streaming website. Straightaway when you visit the website, it has a good clean layout with buttons for practically every type of sport you can imagine! 
However, there are quite a few popups to watch out for which can be rather annoying. Likewise, you have to be very careful where you click as this will result in even more popups. In addition, you may see a banner that will display a countdown before you can start watching. 
On the positive side, video quality is in high-definition. What's more, the streams are pretty reliable too so you shouldn't get too much buffering or lag.
What To Do If Streams Won't Load
Without a doubt, some of the options presented in this article may be blocked by your ISP. In this situation, you can use a VPN to change your location to access these websites that may otherwise be blocked. In addition to giving you access to all websites, a VPN also makes sure that your activity remains secure and anonymous online. Whenever you use these websites, I recommend using NordVPN as it's fast, user-friendly and offers a 30-day money-back guarantee.
It's also a given that these types of websites will go down from time-to-time. Try using another from the list of 10 best free sports streaming websites and try your favourite again later to check if it has come back online.
Free Sports Websites - Discontinued or Nor Working (Updated September 2023)
FEBRUARY 2023 UPDATE
It appears that Stream2Watch is no longer a safe website to use. Users get a "Your connection is not private" warning that attackers may be trying to steal their information.

Stream2Watch not only offers free live sports streams but also offers other live TV channels too. This website is particularly good for American sports as well as soccer from all over the world.