Looking for a cost-effective alternative to expensive cable? IPTV services might just be the answer you're looking for. With so many options available, deciding which one to choose can be overwhelming. To help you make an informed decision, consider checking out my review of CatchON TV. Installing an IPTV service is a breeze and can be done on any streaming device.
The Amazon Firestick is a popular streaming device that offers excellent value for money and can be jailbroken with minimal effort. It is a perfect choice for anyone looking to cut the cord, regardless of their experience with streaming devices.
CatchON TV offers a fantastic assortment of entertainment options that cater to a wide range of interests.
You can gain access to an extensive library of live TV channels, video-on-demand, sports, movies, and PPV events – all at a monthly rate that won't break the bank.
The best part? There are no contracts to worry about, so you can enjoy the service on a month-to-month basis and have the freedom to cancel at any time.
Plus, you won't need any specialized equipment like satellite or aerial – the service is streamed directly over the internet and can be accessed on popular devices like a Firestick, making it an affordable and convenient solution to cord-cutting.
| | |
| --- | --- |
| Official Service | ⛔ No |
| Price | From $20 for 1 month (other packages available) |
| Free Trial | ✅ Yes (3 Days FREE) |
| Number of Channels | 4000+ including premium entertainment, movies & sports |
| Number of Connections | 3 |
| IP Locked | ⛔ No |
| VPN Friendly? | ✅ Yes (Works with NordVPN) |
| PPV | ✅ Yes |
| 24/7 Channels | ✅ Yes |
| m3u URL | ⛔ No (CatchON TV app only) |
| VOD | ✅ Yes |
| Catch Up | ✅ Yes (replays of sports events) |
| Adult Channels | ✅ Yes |
| Compatible Devices | Android Boxes, Android TV, Android Mobile & Tablets, Firesticks & Fire TV, BuzzTV Boxes, Windows (with an Android emulator such as Bluestacks) |
| Accepted Payment Methods | Debit or Credit Card |
| Support Available | ✅ Yes |
Unofficial IPTV services such as this one generally provide free streaming of live TV channels and video-on-demand, to which they do not own the rights to do so. Consequently, using unofficial services to stream unlicensed and copyrighted content is unlawful and could get you into trouble. Therefore, a VPN is recommended for safe and anonymous online streaming. With this in mind, I recommend using NordVPN. The information contained within this streaming guide is intended explicitly for information purposes only.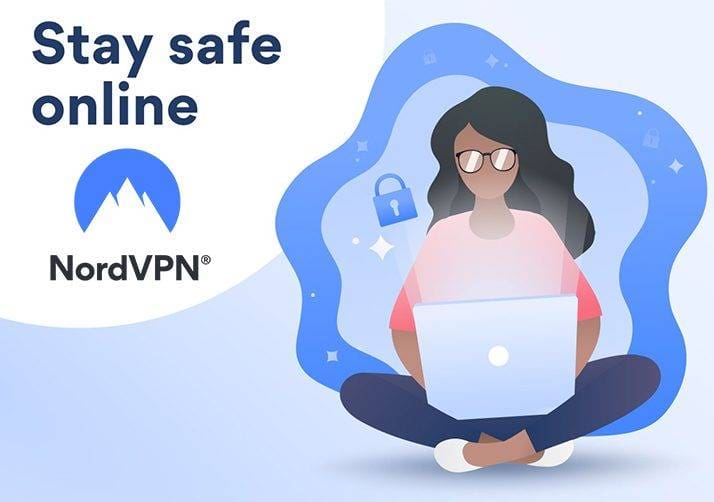 Your online activity is open to threats and snooping from your ISP, hackers, or governments. For that reason, a
VPN
can help to protect and defend you against any attacks. Using a
VPN
can also unblock access to the internet in countries where the internet is censored and can bypass other geographical restrictions.
In order to stream anonymously, stay protected, and unlock the internet, I recommend using
NordVPN
.
GET NORDVPN
Legal Copyright Disclaimer: As has been noted, streaming copyrighted content is unlawful and could get you into legal trouble. On account of this, we do not condone the streaming of copyrighted content. Therefore, check your local laws for streaming content online before doing so. Consequently, the information on this website is for general information and educational purposes only. 
What Content Does CatchON TV Have?
This service provides access to over 4000 live TV channels from various countries around the world. You can easily browse through different live TV categories such as News, USA, Local, Canada, UK, Premium Movie, Kids, Sports, Local Sports, Euro Sports, Super Sports, Caribbean, Philippines, Mexico, Argentina, Peru, Uruguay, Chile, Columbia, Dominican Rep., Ecuador, Panama, Brazil, Portugal, France, Espanol, Arabic, Italian, Deutsch, Greek, Polish, Hindi, Urdu, Punjabi, Tamil, Telegu & Kannada, Bangla IND, Bangla BD, Afghan and Malayan.
CatchON TV offers a diverse range of movies, TV shows, and box sets in their video-on-demand section.
You can conveniently access the latest episodes, new movie releases, or box office hits sorted by genre. With their extensive VOD selection, you will have entertainment for hours on end.
As a premium service, you can enjoy your favourite movies and box sets without advertisements disturbing you.
Unfortunately, a catch-up service is currently unavailable.
However, you can access the Replay Events option from the main menu which offers a wide range of recorded sports events.
These events are conveniently categorized into various sports: NBA, NFL, NHL, MLB, AFL, Motorsports, Rugby and WWE & MMA.
If you are searching for a more extensive array of catch-up IPTV options, it might be worth considering giving Bunny Box Media a try.
With CatchON TV, you have the opportunity to immerse yourself in a world of endless entertainment through their dedicated section of 24/7 channels and videos.
With a vast array of options available, you can indulge in your favorite shows, movie franchises, or actors. From the action-packed world of Batman to the comical adventures of Family Guy, the thrilling fights of UFC, and much more, you can enjoy non-stop streaming of the content that you love.
How Much Does CatchON TV Cost?
In order to access the content provided by CatchON TV, it is necessary to purchase a subscription. There are three different subscription plans to choose from, which include a 1-month, 3-month, or 12-month option.
Important Note
It is generally recommended to purchase a subscription plan for a maximum of a few months. This is because services can go offline without notice, leaving you out of pocket.
1 Month
All major sporting and PPV events
3 Months
All major sporting and PPV events
1 Year
All major sporting and PPV events
If you're unsure about using this service, you can try it out FREE for 3 days!!!
To access the offer, visit the CatchON TV website and click on the Free Trial button. To download the CatchON TV app, follow the easy instructions displayed on the website. Use the Downloader app and enter the Prepaid Code that is visible on the website.
On Which Devices Can I Stream CatchON TV
The CatchON TV app can be installed on the Fire TV Stick 4K Max, as well as other Firesticks, Fire TV, and Android devices, i.e. boxes, Nvidia Shield, Android mobiles and tablets.
How Do I Get Started With CatchON TV?
To start streaming and enjoy this service's benefits, you must visit the CatchON TV website to purchase a subscription. Click on the CHAT button to order. Once you've signed up, you'll receive an activation code. Download the app and enter the code to get started. If you're still not sure, the following steps will help.
Visit the CatchON TV website.
Choose Pricing from the menu and review the available purchase options.
Click on the Chat with us button and request a subscription.
Important Note
Just to let you know, subscriptions are not set to renew automatically. Therefore, when your subscription period ends, you must return to the CatchON TV website to purchase a new subscription.
Install the CatchON TV Player
In order to use CatchON TV, you need to install the CatchON TV Player on your Firestick, Fire TV, or Android streaming device.
However, you won't find the player in the usual app stores. Instead, you'll need to sideload it onto your device. To do this, you'll need to jailbroken your device first. Once you've done that, you can use the Downloader app to sideload the CatchON TV Player. Our guide will show you how to do this, as well as how to enter your activation code.
Sideload CatchON TV Player - Firestick, Fire Cube, Fire TV and Android TV/Boxes
Wait for my Download page to load fully, then press the Menu (or Options) button on your remote 2x to enter full-screen mode.
Select the IPTV Players category from the list at the top of the page. Or move down to view the IPTV Players category.
Find the CatchON TV app in the list, then select it.
On the next page, move down until you see the blue Download button.
Select the Download button, then select Install.
When the app has finished installing, select Delete 2x to remove the installation file, as it's no longer required.
The CatchON TV Player is now installed.
Enter the CatchON TV Activation Code
You're now at the CatchON TV Home screen. You can start exploring the wide range of content that CatchOn TV has to offer.
press the Left navigation button on your remote to access the menu.
A further tutorial to help you navigate the CatchON TV app can be found here.
CatchON TV offers an extensive range of entertainment options at an affordable price. The CatchON TV app can be downloaded and used on up to three devices simultaneously, making it convenient at home and while on the move.
Sports enthusiasts will find this service particularly impressive, with various options to ensure you never miss a live event. Even if you do, you can easily catch up by watching replays of your favourite sporting events.
Please share your thoughts in the comments below if you decide to give it a try.