In this guide, we will explore what HDO Box is and provide instructions on how to install and use it. You can install this application on a variety of devices, including Firestick, Fire Cube, Nvidia Shield, Android box, Chromecast, phones, tablets, and even PCs using an emulator like Bluestacks or Nox.
The Amazon Firestick is a popular streaming device that offers excellent value for money and can be jailbroken with minimal effort. It is a perfect choice for anyone looking to cut the cord, regardless of their experience with streaming devices.
If you're looking for a reliable app to stream and download high-definition movies and TV shows for free, HDO Box is the answer! It provides a hassle-free streaming experience, allowing you to enjoy premium entertainment without the need for an account or sharing any personal information.
Simply search for the content you want and start watching with just one click – it's that easy!
Plus, you can easily sideload the HDO Box app on almost any Android streaming device, including Firesticks and other Fire TV devices.
Integration with Real Debrid is not supported.
Absolutely! This application doesn't host any content and essentially functions as a search engine. As a result, it's completely legal to download and use. However, it's important to be aware that certain content may not be authorised for sharing.
Streaming such content could lead to consequences similar to those of unauthorised downloading of copyrighted material. It's important to take precautions when using the app to avoid any legal issues. We recommend using a VPN to ensure your safety and privacy.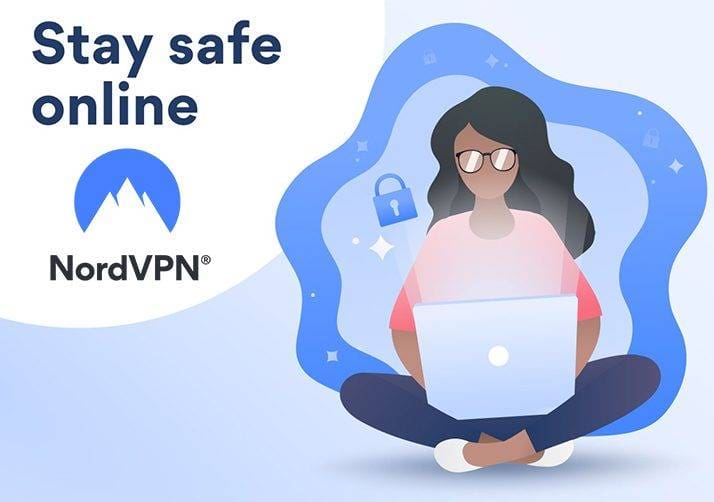 Your online activity is open to threats and snooping from your ISP, hackers, or governments. For that reason, a
VPN
can help to protect and defend you against any attacks. Using a
VPN
can also unblock access to the internet in countries where the internet is censored and can bypass other geographical restrictions.
In order to stream anonymously, stay protected, and unlock the internet, I recommend using
NordVPN
.
GET NORDVPN
Legal Copyright Disclaimer: As has been noted, streaming copyrighted content is unlawful and could get you into legal trouble. On account of this, we do not condone the streaming of copyrighted content. Therefore, check your local laws for streaming content online before doing so. Consequently, the information on this website is for general information and educational purposes only. 
Absolutely! VirusTotal is an excellent tool that allows you to thoroughly scan your devices, files, and website addresses for any potential malicious content. It's a reliable and effective method to guarantee the safety and security of your devices.
Rest assured that the HDO Box installation file has undergone virus checks and is entirely safe. There were no suspicious findings reported by VirusTotal.
Unfortunately, the HDO Box app is currently unavailable for download on the regular app stores. However, there is an alternative way to install it on your device. To do so, you'll need to make sure your device allows sideloading. Once you've enabled this feature, you can easily download the app from my Downloads page.
Sideload HDO Box - Firesticks, Fire TV, Android Boxes, Android TV and Google TV
Please make sure you have enabled sideloading on your device.
Open the Downloader app, then select the Search box.
Enter 28907, then select Go.
Wait for my Download page to load fully, then press the Menu (or Options) button on your remote 2x to enter full-screen mode.
Select the Movies & TV category from the list at the top of the page. Or move down to view the Movies & TV category.
Find the HDO Box app in the list, then select it.
On the next page, move down until you see the blue Download buttons.
Select the Download – Fire TV/Android TV button, then select Install.
When the app has finished installing, select Delete 2x to remove the installation file, as it's no longer required.
The HDO Box app is installed; open it from your apps screen!
Sideload HDO Box - Android Phones and Tablets
Please make sure you have enabled sideloading on your device.
Open a web browser and go to firetvsticks.com.
Select Downloads from the menu.
Select the Movies &TV category from the list at the top of the page. Or move down to view the Movies & TV category.
Find the HDO Box app in the list, then select it.
On the next page, move down until you see the blue Download buttons.
Select the Download – Mobile button, then select Download.
Swipe down from the top of the screen to view the downloaded APK file and tap on it.
Then select Install.
The HDO Box app is installed; open it from your apps screen!
The HDO Box Home screen is simple to navigate, and you can easily browse through categories to find the content you're looking for. Plus, you can explore new TV shows and movies through categories like TV Shows Trending Today, Movies Trending Today, Popular Networks, Top Movies Last Week, and Top TV Shows Last Week.
The app's artwork is updated as you browse, providing a quick overview of the content and cast. HDO Box is an excellent option for those who want a no-fuss streaming experience reminiscent of Netflix. Whether you're a movie buff or a TV show enthusiast, HDO Box will please!
Located conveniently on the edge of the screen, you will find an options menu that offers a variety of navigation choices. Among these options, you can easily access popular selections such as Movies, TV Shows, My List, Search, and Settings.
These options help you quickly and efficiently browse through the extensive library of content, allowing you to choose what you want to watch without hassle or delay.
If you need help finding what you're looking for by browsing, try using the Search function instead. It's beneficial because it helps you quickly and easily locate the movie or show you want to watch.
With just a simple click on Play Now, you can begin streaming your chosen movie or show. For TV series, take a look through the More Episodes section. And if you want to save something for a later time, select Add to Watchlist.
Opting for Play Now will start playback immediately without any fuss.
When using the HDO Box internal player, you can use your remote control to play/pause, fast forward and rewind playback.
You can access additional playback options at the bottom of the screen to change the server, load subtitles, or adjust the video quality if needed.
To enhance your viewing experience, adjust the video quality options and select a different server. By doing so, you can mitigate any buffering or lag issues that could interfere with the smoothness of your playback.
For those who enjoy streaming videos, the HDO Box app is an excellent choice. With its high-quality performance, you can enjoy a smooth viewing experience without any interruptions, thanks to its quick loading times. Additionally, the app offers the convenience of subtitles, making it ideal for individuals who are hard of hearing or prefer to watch videos with subtitles.
HDO Box is a dependable and trustworthy app that enhances your streaming experience. Its interface is thoughtfully designed, making it easy and intuitive to use. Why not try HDO Box for yourself?