IPTV services certainly are an affordable solution to expensive cable. However, there are thousands of services to choose from making it difficult to decide. Before you make that decision, take a look at my DC Streams IPTV review to find out if it's the right choice for you. An IPTV service can easily be installed onto any streaming device.
The Amazon Firestick is undoubtedly the most popular streaming device on the market right now due to its low price and ability to jailbreak it with just a few simple tweaks. It's a perfect streaming device for beginners as well as advanced users who wish to cut the cord.
DC Streams is a paid IPTV service that allows users to stream live TV, videos-on-demand, sports, movies as well as PPV events and more. This service has been around for many years and is one of the most reliable services. In fact after discovering it several years ago, I still use it to this day! FHD streams and catch up options in particular make this service stand out for me.
All of this is yours for one surprisingly low monthly cost. What's more is that no contracts are involved. You pay month-by-month to use the service so you're not tied in. You also do not require any specialised equipment, satellite or aerial. The service is streamed directly over the internet on your device such as a Firestick, which is a perfect and affordable solution to cutting the cord. 
| | |
| --- | --- |
| Official Service | ⛔ No |
| Price | From £11 / $13 for 1 month (other packages available) |
| Free Trial | ⛔ No (24 hour trial is available for $1.50) |
| Number of Channels | 10,000+ including premium entertainment, movies & sports |
| Number of Connections | 1, 2 or 4 |
| IP Locked | ⛔ No |
| VPN Friendly? | ✅ Yes (Works with NordVPN) |
| PPV | ✅ Yes |
| 24/7 Channels | ✅ Yes |
| m3u URL | ✅ Yes |
| VOD | ✅ Yes |
| Catch Up | ✅ Yes |
| Adult Channels | ✅ Yes |
| Compatible Devices | Android Boxes, Android TV, Android Mobile & Tablets, iPhone & iPad, Firesticks & Fire TV, BuzzTV Boxes, Web Player, LG & Samsung Smart TVs, Roku |
| Accepted Payment Methods | PayPal, Debit or Credit Card |
| Support Available | ✅ Yes (Telegram) |
Unofficial IPTV services such as this one generally provide free streaming of live TV channels and videos-on-demand to which they do not own the rights to do so. Consequently, using unofficial services to stream unlicensed and copyrighted content is unlawful and could get you into trouble. It is therefore recommended to use a VPN for safe and anonymous streaming online. With this in mind I recommend using NordVPN. The information contained within this streaming guide is intended explicitly for information purposes only.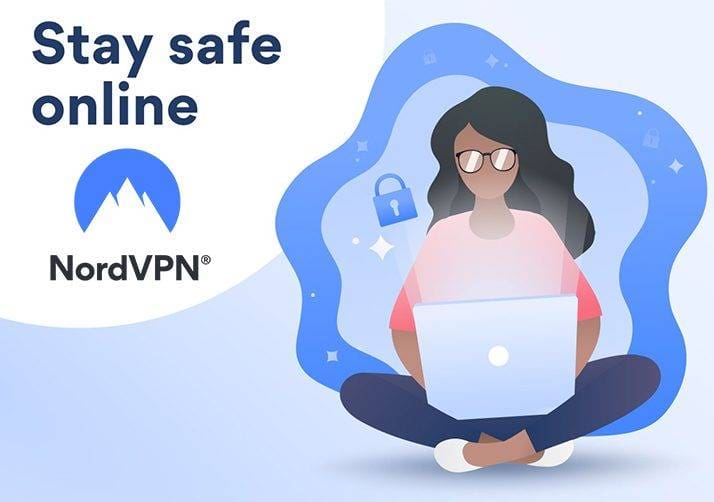 Your online activity is open to threats and snooping from your ISP, hackers, or governments. For that reason, a
VPN
can help to protect and defend you against any attacks. Using a
VPN
can also unblock access to the internet in countries where the internet is censored and can bypass other geographical restrictions.
In order to stream anonymously, stay protected, and unlock the internet, I recommend using
NordVPN
.
GET NORDVPN
Legal Copyright Disclaimer: As has been noted, streaming copyrighted content is unlawful and could get you into legal trouble. On account of this, we do not condone the streaming of copyrighted content. Therefore, check your local laws for streaming content online before doing so. Consequently, the information on this website is for general information and educational purposes only. 
What content does DC Streams have?
This service carries over 10,000 live TV channels from all over the world. You will find live TV channels from: US, Canada, UK, Africa, Albania, Argentina, Australia, Bolivia, Brazil, Bulgaria, Caribbean, Chile, Columbia, Costa Rica, Croatia, Dominican Republic, Ecuador, El Salvador, EX-YU, France, Germany, Greece, Honduras, Hungary, India, Indonesia, Israel, Italy, Japan, Latin America, Malaysia, Mexico, Netherlands, Nicaragua, Pakistan, Panama, Paraguay, Peru, Poloand, Portugal, Puerto Rico, Romania, Russia, Scandinavia, Spain, Thailand, Turkey, Uruguay and Venezuela.
In addition, you'll find live sports, sports networks, PPV events, hundreds of 24/7 and adult channels.
DC Steams also offers a channel guide, or EPG that lets you know what is currently showing on every channel. However, this does not work all of the time for every channel. The streaming quality is excellent with the majority of channels streaming in FHD or HD. And what's more, as this is a paid service, you can stream your favourite movies and box sets ad free!
The video-on-demand section similarly contains lots of choice. At the time of writing, DC Streams has the largest VOD library. With thousands of movies, TV shows and box sets so you'll never get bored! This includes latest episodes after they have aired as well as new movie releases, box office hits and PPV and sport replays. 
Movies – 26,000+
TV Series – 5,000+
Unlike other IPTV services, DC Streams offers options for catching up on your missed live TV shows. However, the selection is limited to only a few categories. 
The categories that catch up is available for at this time can be seen in the image. Once you select a category and a channel, you can catch up with the last 4 days of programming.
Important Note
Catch up options may not be available in all apps. For instance, you won't find catch up options within the Web Player.
In order to use the DC Streams IPTV service you do need to purchase a subscription. There are several packages to choose from overall with various combinations. Simply decide on how long you want the subscription to last and how many connections you need.
Length of subscription – 1 month, 3 months, 6 months or 12 months
Number of connections – 1, 2 or 4 (not IP locked)
Important Note
It is generally not recommended to purchase a subscription plan for any longer than 1 month. This is because services can go offline without any notice, leaving you out of pocket.
However, if you are not convinced that this is the right service for you, there is the option to select a 24 hour trial for just $1.50. Simply visit the DC Streams website and select the 24 Hrs Trial button in order to test the service out.
DC Streams have several custom IPTV applications that can be installed on any Android device i.e. Boxes, TV, Mobile and Tablets.
However, if you prefer to use a generic IPTV app such as Tivimate, Smarters or XCIPTV they can be used with Xtream codes login or m3u URL.
Or you can also watch online on any device with a web browser by going through the Web Player.
iPad and iPhone users can use this service by installing the Supa Legacy app.
How do I get started with DC Streams?
In order to start streaming and enjoy all of the benefits this service has to offer, you must first visit the website to purchase a subscription. Once you've signed up, you'll then be sent a username and password via email to access the service. Included in the email, you'll also find instructions on how to install the DC Streams apps onto your device. If you're still not sure, the following steps will help.
Important Note
Your access to the service will discontinue once your subscription expires. In other words, it will not auto-renew. Re-visit the DC Streams website in order to renew your subscription or make a new purchase.
How to install the DC Streams AppStore on your Firestick
At this time, you won't find the DC Streams apps in your app store. You must sideload them onto your devices. In order to do so, your device must be capable of installing apps from unknown sources. Once your device is enabled for sideloading, you can then use the Downloader app to install the DC Streams APK store. From there, you'll be able to choose which app to install depending on your preference. The most popular choice is the Purple app but you can choose the branded Smarters or XCIPTV apps instead. If you're a more advanced IPTV user, you may already use a generic IPTV app such as Tivimate, Smarters or XCIPTV. In that case, you can add your DC Streams subscription with Xtream Codes or m3u URL.
All you need to do in order to start watching is login with the username and password that you'll find within your email.